At our dental solutions, we know from experience how important it is for your whole health to take care of your teeth and gums. Our goal is to help each patient get the best dental health possible by giving them specialized care and teaching them about dental health. At our practice, we offer a wide range of dental services, such as regular check-ups, dental implants, veneers, and care for dental emergencies.
The Dental Solutions team is made up of friendly and extremely qualified people who are motivated by the same task and that is to offer you the best possible dental experience. We want to offer you the greatest amount of quality dental care in our practice, from our front office team to our hygienists and dental assistants.
Our fantastic team of dentists and staff at Dental Solutions are empowered with knowledge and commitment to give you the greatest care you can have.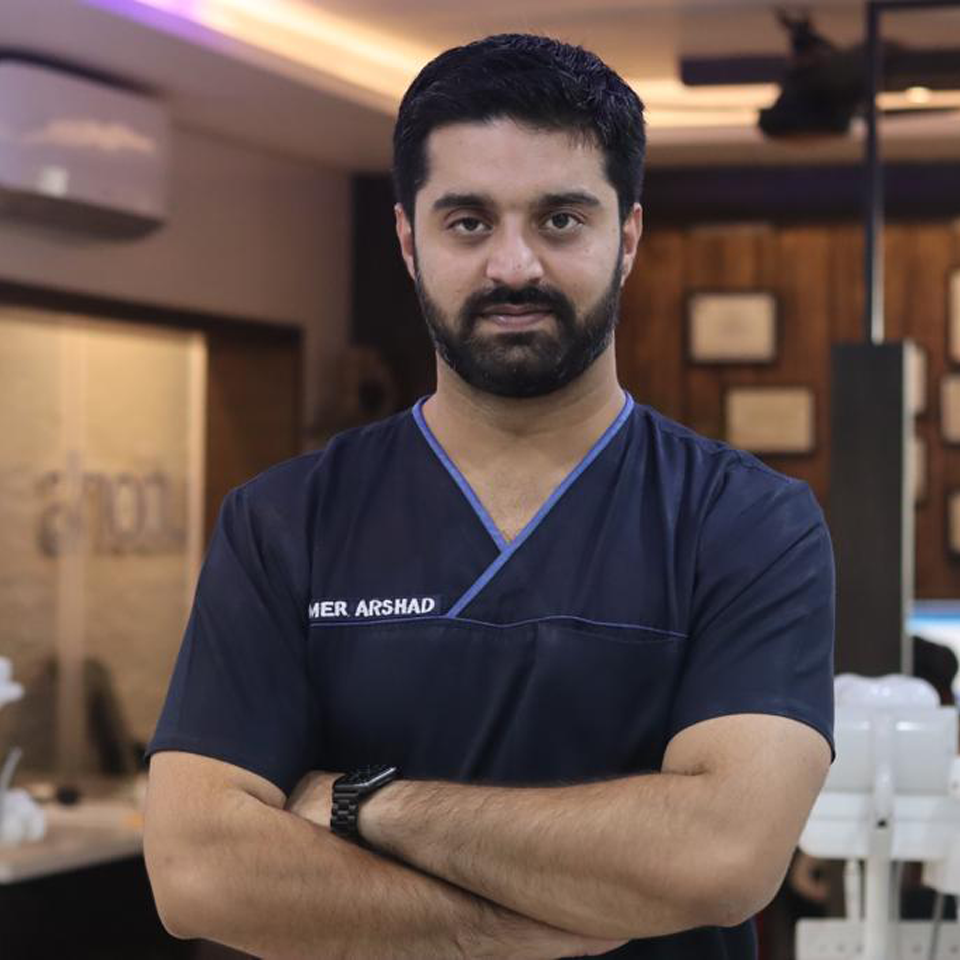 Dr. Umer Arshad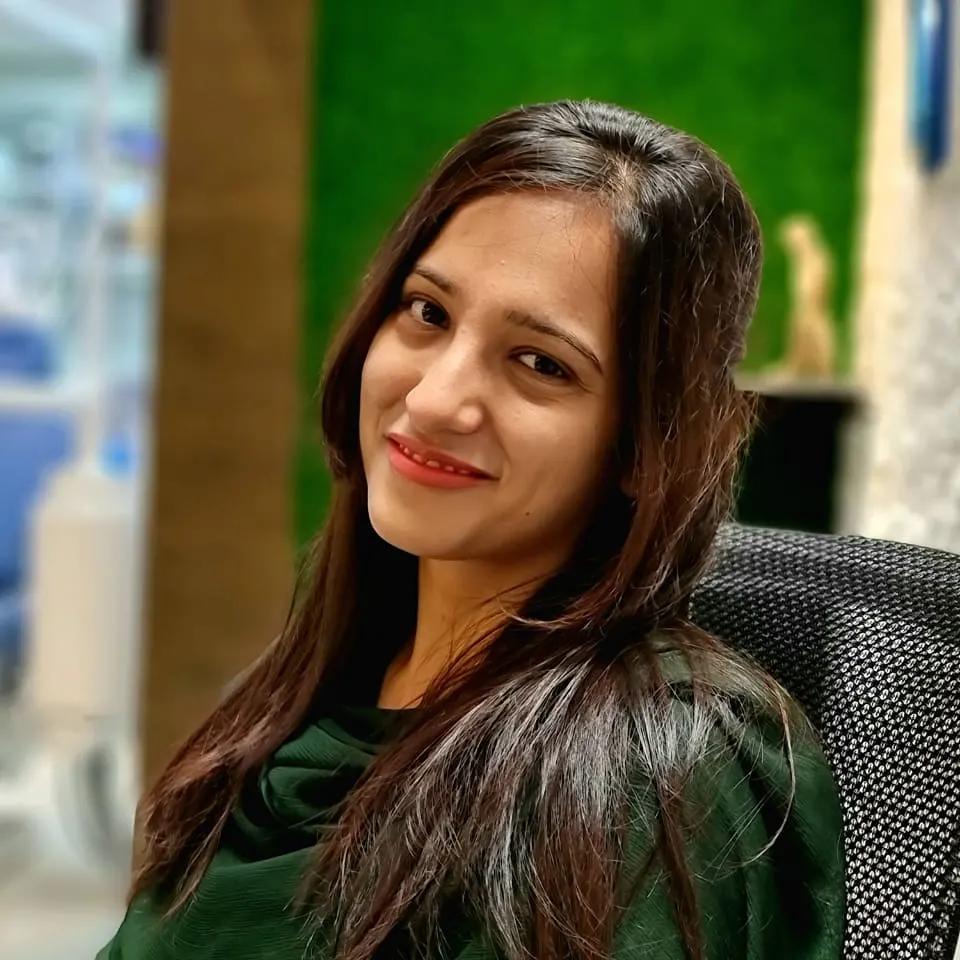 Dr. Warda Tariq Sheikh
We treat people of all ages at our dental office, so feel free to look around our site and learn more about the many services we offer. Our goal is to give great care in a place that is comfortable and calm. Our highly trained staff is here to help you with all of your dental needs, from regular checkups and cleanings to bigger jobs like fillings and crowns.
Regular dental check-ups and cleanings are the foundation of good oral health, so we recommend that all of our patients commit to these preventive care measures. Our team of dental hygienists uses modern tools and methods to clean your teeth thoroughly, get rid of tartar and plaque build-up, and spot problems before they get worse. We also use fluoride treatments and dental sealants to help prevent cavities and tooth decay.
In addition to preventive care, we offer a range of treatments to help patients improve their dental health and function. Whether you need a filling, crown, bridge, or dental implant, we use the latest materials and technology to give you permanent, long-lasting solutions that look and feel natural. For more serious tooth problems, we also offer root canal therapy and periodontal therapy.
Our clinic is also very good at cosmetic dentistry, and we offer a wide range of services to help our patients get a bright, confident smile. We offer a range of cosmetic services, such as Invisalign® clear aligners, veneers, and teeth whitening, to help you feel better about how you look and smile.
We know that sudden tooth pain can happen at any time, so when a patient has an urgent dental need, we do our best to get them in the same day. Our team of dentists is here to help if you have a toothache, a broken tooth, or any other dental emergency.
As a dental office, we are committed to giving each patient the kind of care they need. We'll listen to your worries and questions and make a treatment plan that fits your needs. We accept a wide range of insurance plans, which helps keep our patients' out-of-pocket costs low. We also offer convenient appointment times. We offer complete dental care and have a lot of helpful information for patients on our website.